Free Online Opioid Harm Reduction Training with the Canadian Red Cross
The OHR Project is envisioning a future where no one in Canada will experience an opioid poisoning emergency without a trained person being there with a naloxone kit to help. Canadian Red Cross Opioid Harm Reduction training aims to reduce opioid-related deaths by increasing awareness, reducing stigma, and providing Canadians with the skills, knowledge and confidence to respond to an opioid poisoning emergency. Many people equipped with small amounts of knowledge can add up to big outcomes. We can all help.
The Opioid Crisis in Canada

The opioid crisis is devastating families and communities across Canada. Tragically, the crisis has worsened since the onset of COVID-19, with 7,560 deaths recorded in 2021 (Health Canada). Opioid poisoning can happen anytime—to a friend, a colleague, or a loved one. Knowing how to respond could save a life. 
Canadian Red Cross is committed to helping communities reduce opioid-related deaths by increasing Canadians' access to response training and providing guidance on how to administer naloxone. This life-saving medication temporarily reverses the life-threatening effects of opioid poisoning. We are focused on helping Canadians to better understand the risks, stigmas, and misconceptions of opioid poisoning.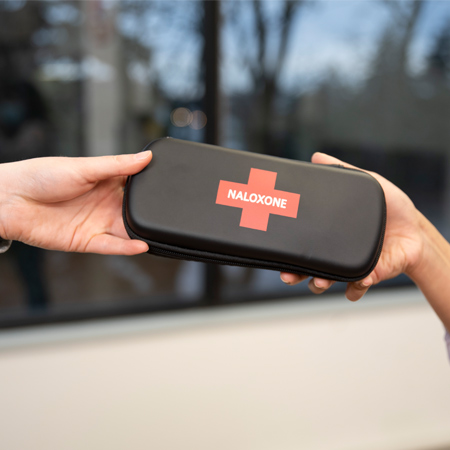 What are opioids?

The term "opioids" refers to a group of drugs that bond with opioid receptors in the brain, slowing down the central nervous system. They release signals that block feelings of pain and can boost feelings of pleasure. They include opiates, which are drugs made from the opium poppy, like morphine; illegal drugs such as heroin; and synthetic drugs made in a lab, like fentanyl. 
Many prescription opioids block pain signals between the brain and the body and are prescribed to treat pain from things like surgery and cancer. Opioids can also be used to treat coughs and chronic pain.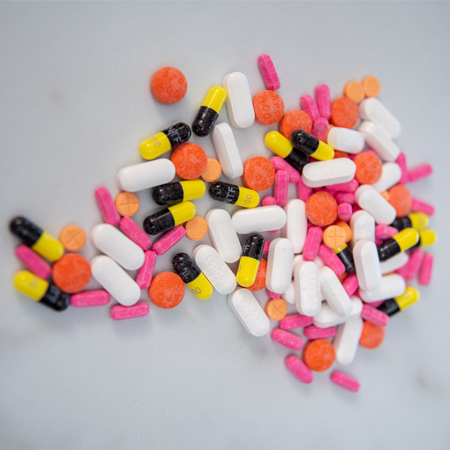 Key facts about the opioid crisis in Canada

According to the

Government of Canada,

in 2021, 7,560 people in Canada died due to opioid poisoning. 

Since 2016, opioid poisoning has killed more than 30,000 Canadians. Many communities continue to report record numbers of opioid-related deaths, emergency calls and hospitalizations. 

Anyone can run into difficulty managing or using opioids – no matter where you live or your background. 

Many who experience opioid poisoning are first-time or occasional users.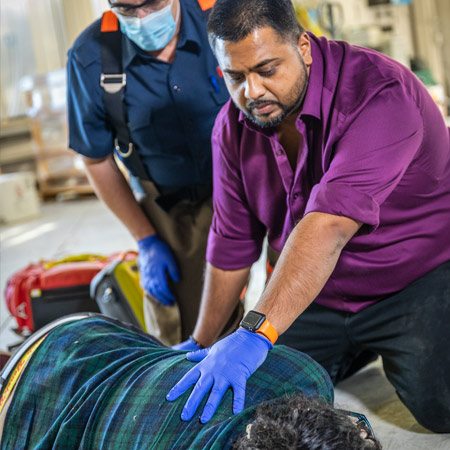 Why Canadian Red Cross is a Committed Partner in Opioid Harm Reduction

Canadian Red Cross has been a national leader in injury prevention programs for over 80 years. We offer a wide variety of courses with a mission to reduce harm, improve health outcomes, and strengthen resiliency of people and communities in Canada and around the world. Our online training platform allows Opioid Harm Reduction courses to be delivered anywhere in the country, at any time and at your own pace. We are proud to bring the strength of the Red Cross to work collaboratively with community organizations and help contribute to the ongoing work to address the opioid crisis in Canada.