Course Overview
In the First Aid for Opioid Poisoning Emergencies Course, you will become knowledgeable and confident in how to respond to an opioid poisoning emergency, including how to administer nasal naloxone. You will learn to recognize the signs and symptoms of opioid poisoning, what naloxone is and how naloxone works to reverse an opioid poisoning. This free training will show you how opioids affect the body and explore ways to reduce the influence of stigma around opioid poisoning. 
This course is designed for:  
Anyone 16 years of age and older who wants to learn first aid skills and knowledge to prevent, recognize and respond to an opioid poisoning emergency.
This free course has no prerequisites, and it is an online self-directed course, meaning you learn at your own pace by working through the training materials independently online. Duration: approximately 60 minutes, depending on the individual.

Module Overview for First Aid for Opioid Poisoning Emergencies

Module 1: The Opioid Crisis in Canada

The purpose of this lesson is to explore the growing opioid crisis in Canada. The increase in the use of both prescription opioids and illegal drugs, the changing nature of the drug supply, and the ongoing effects of the COVID-19 pandemic have led to an alarming increase in deaths and hospitalizations from opioid poisonings. 
In this module, you will learn some reasons for the worsening crisis, how pandemic-related protocols may have reduced access to harm reduction resources and how decreased social connection can contribute to bystander reluctance, especially with strangers.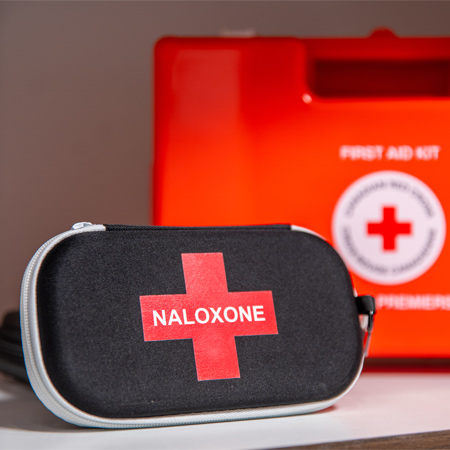 Module 2: Reducing Stigma

This lesson aims to examine how stigma affects opioid harm reduction activities, often 'othering' people who use drugs. By reducing stigma, we can remove barriers that prevent people from accessing help, leading to faster response rates and better health outcomes. 
In this module you learn how opioid poisoning emergencies can impact all Canadians and how using person-first language reduces stereotypes and promotes respect and dignity.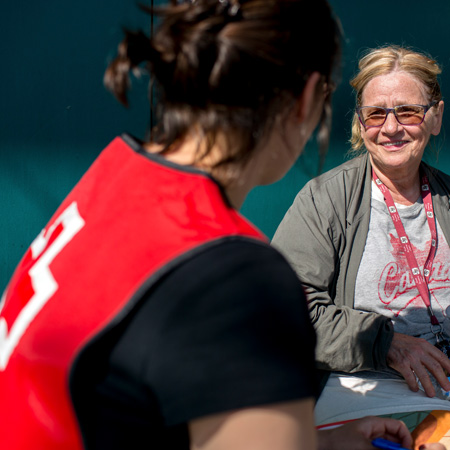 Module 3: Learn More About Opioid Poisoning Emergencies

In this lesson, you will be introduced to the concept of an opioid poisoning emergency. It will provide some basic background information that will help you understand the characteristics of opioids and how they can affect the body. 
You will learn how opioids affect the body, why we use the word "poisoning" instead of "overdose," and strategies to prevent an opioid poisoning emergency.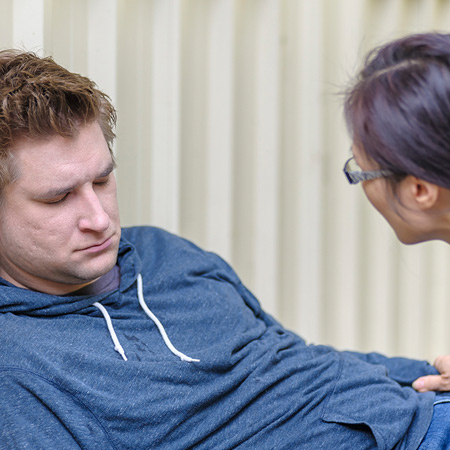 Module 4: Learn How to Access and Administer Naloxone

This lesson will introduce you to naloxone and explore the effects of this life-saving medication. You will learn how naloxone temporarily reverses the effects of opioids within the body, how to access naloxone, and how to prepare and administer intranasal naloxone.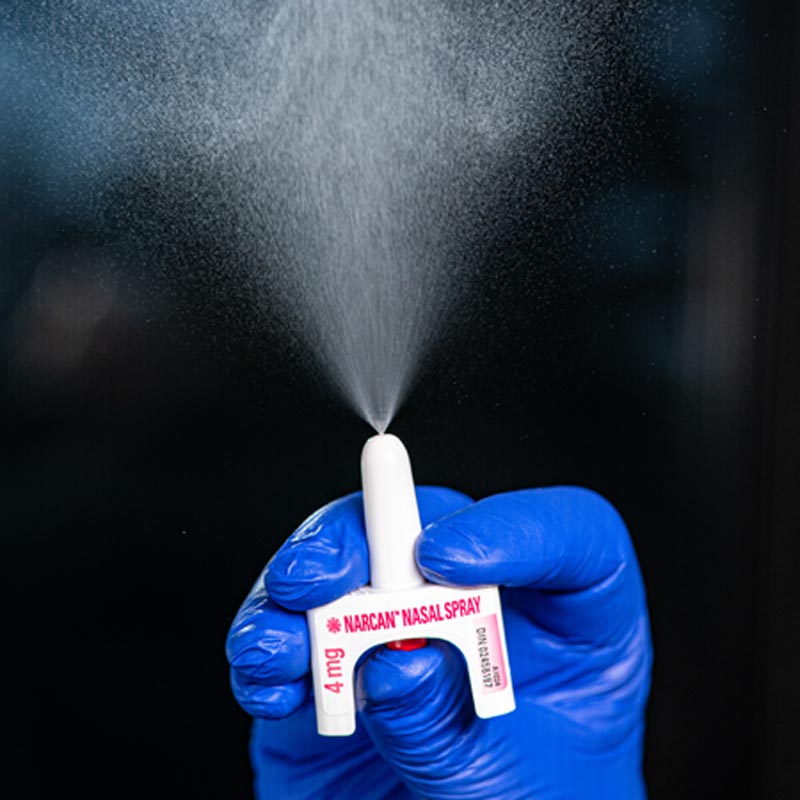 Module 5: Introduction to CPR

In this module, you will learn how to care for a person with opioid poisoning, including an introduction to cardiopulmonary resuscitation (CPR). Whenever a person is unresponsive and not breathing, you will need to do CPR.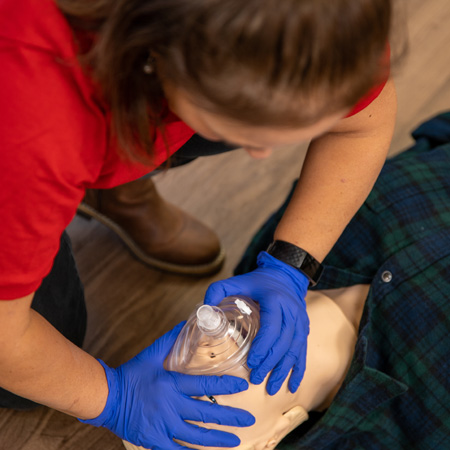 Module 6: Qualities of a Helper

Everyone can help in an emergency, no matter their skills, training, or abilities. A person who is experiencing opioid poisoning needs help, and there are lots of different ways to help them. 
In this module, you will identify how to use the qualities and skills you have to help in an emergency.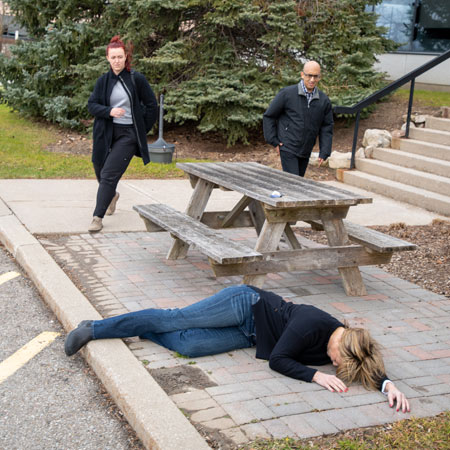 Module 7: How to Help in an Opioid Poisoning Emergency

Learn how to recognize and provide care for a suspected opioid poisoning emergency. Here you will learn how to apply your CPR and naloxone administration skills. You will be introduced to "Check, Call, Care" and how to monitor the person and the scene while waiting for emergency medical services to arrive.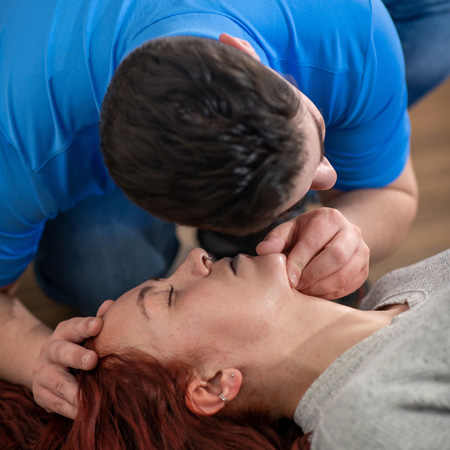 Module 8: Introduction to Self-Care

Being involved in an emergency or personally impacted by the opioid crisis can affect our well-being. Taking the time to learn about the types of stress and how we can better take care of ourselves is a life journey. In this module you will learn the importance of checking in on your physical, emotional and mental health after a stressful situation. You will learn how to use the Look, Listen, Link, Live model to maintain your resilience daily and after an emergency.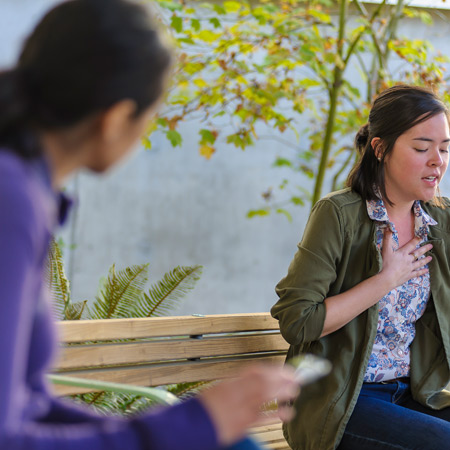 OHR Project content is developed with and approved by the CRC Opioid Harm Reduction Advisory Council. To learn more about the Project or the Council, visit www.redcross.ca/OHRadvisory. 
This initiative was funded by a contribution from Health Canada's Substance Use and Addictions Program (SUAP). The views expressed herein do not necessarily represent the views of Health Canada.